I love this paper stack from DCWV. I fell in love with almost every sheet and the glitter might have had something to do with it. :)



I used Faded Burlap distressing ink on the pink cardstock, pp is from The Glitter Stack, and I believe the stamp is American Crafts but can't be sure.

A few more I made: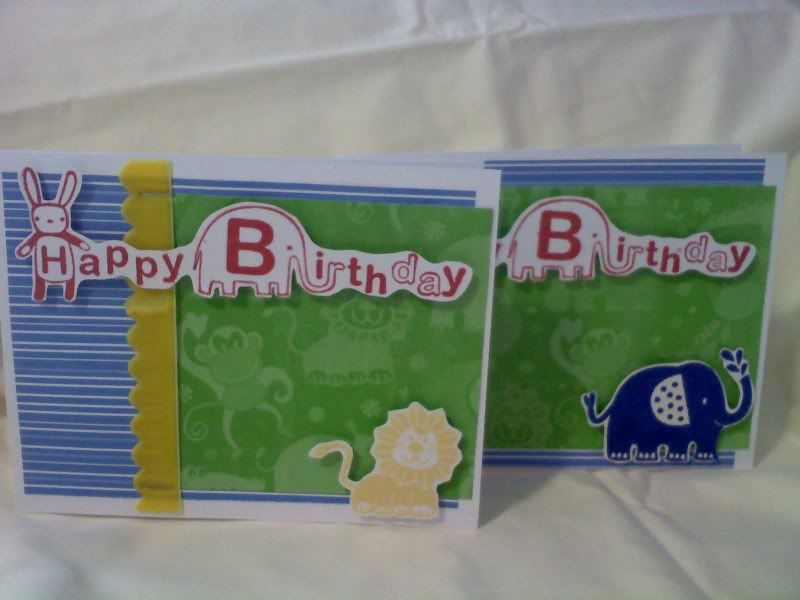 This paper and lion/elephant stamps are from CTMH (love that line!) and the Happy Birthday stamp is from Jack's World, Cosmo Cricket.